I was nominated for a Leibster Award by the lovely
Juliet Ly
, to which I whole heartily appreciate.
The Liebster Award is given to an up and coming blog with less than 200 followers, and is given from blogger to blogger. The blogger is tagged with 11 questions to answer and then must tag others. It's a way for blogs to find other blogs.
1)
Why did you start a blog?
I started a blog because a girl in the cafe of my college stopped me one day on my way to get dinner to tell me that she loved my outfits and wanted to know my blog. I basically made a blog because she wanted me to.
2)
Is there anything you wish you knew before starting a blog?
I wish I knew all the stores! Stores like Oasap, Asos, Plndr, Karmaloop, Black Milk, all of these stores I have never heard of before I emerged as a fashion blogger.
3)
When do you usually start working on a blog post?
I usually begin the night before. I have infinitely more inspiration at night than when I wake up. Not that I don't wear things on a whim, because I do, but it just usually happens the night before.
4)
What kind of things inspire you to write a blog post?
Usually, it's shopping. Clothing inspired me so much.
5)
Do you think the name of your blog reflects your personality?
I do! I have a funny story behind the name. When my boyfriend was introducing me to his dad, he told him my name was Katie and he said "KT like me?" because his name is KT. And, my blog is all about dressing how you like no matter your size.
6)
Name an item that describes you.
This bowler hat.
It's small, and neutral, yet has a bow, and has a rich historical background.
7)
If you could do anything you wanted to do, what would it be?
I would love to live in Britain and experience the culture of someplace so historically significant. I'm a hige anglophile so that's my biggest dream.
8)
What is the worst trend that is going on right now?
The clear trend. As in clear bags, clear shoes, gelly shoes, I just hate it. Also, dungarees and overalls.
9)
What is your favorite thing to do?
I love video games and watching movies. Also, cuddling with the boy is a good one, too
10)
What /ind of music do you listen to?
Recently, I've been really into Vampire Weekend and Mumford & Sons. But, I listen to a whole slew of kinds. I really enjoy indie, alternative rock, classic rock, and surprisingly, K-Pop.
11)
What is your latest craving?
I really really really want a meatball sub right now. Omnomnom.
Also, a military jacket.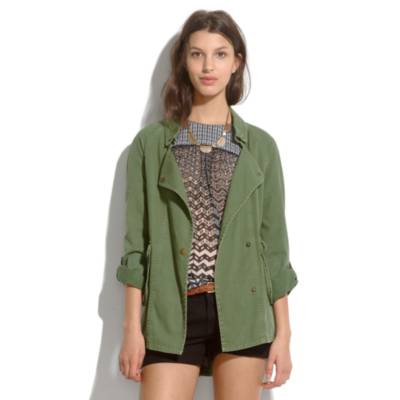 And the questions are...
Do you find blogging hard?
Does blogging interfere with your personal life?
Do you judge other blogs against your own?
What would you consider you sense of style?
What is your biggest pet peeve?
What is your "Achilles Heel"?
What is your least favorite blog post of yours?
Are you a Facebook addict?
What is the greatest technological advance?
The blogs I recognize are:
http://thefrillseekers.blogspot.com/
Thank you for all your support, guys, and I appreciate it, Juliet!